Inclusiveness, creativity, diversity, and innovation are hallmarks of Holy Innocents' Episcopal Church.
The Ventulett Gallery at Holy Innocents' Episcopal Church is named for a parishioner, architect, artist, and friend Tom Ventulett. Designed by Ventulett as part of the church's 2012 renovation, this gallery space has become a showcase for local and regional talent. Our venue provides for artistic expression of the highest possible standards that elevate and educates our parish and community about the power of art to inspire and promote curiosity. A portion of the proceeds from the sale of the artwork support this ministry of hospitality.
Upcoming Exhibit:
Sacred Prayers, Shared Narratives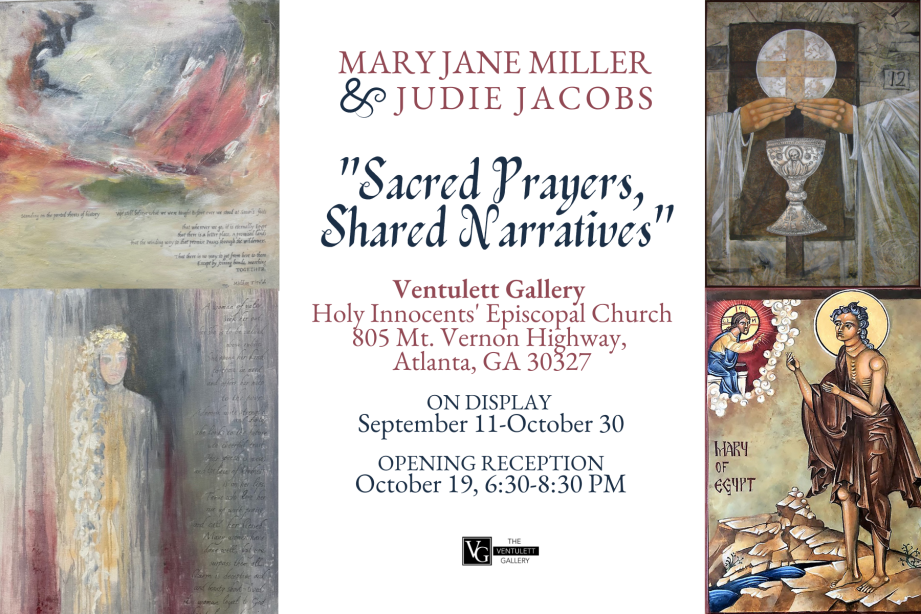 Welcome Reception: October 19
from 6:30-8:30 PM.
All are invited to marvel at Mary Jane Miller and Judie Jacobs' exhibit, Sacred Prayers, Shared Narratives! The show will feature Mary Jane's icons from a Christian perspective along with Judie Jacob's paintings from a Jewish perspective.
The artwork will be on display from September 11-October 30; the reception is on October 19 from 6:30-8:30 PM.
Mary Jane Miller is offering an Iconography Workshop | October 23-27 - Oct 23 2023, click to learn more!
Current Exhibit: Cary + Jody Goldstein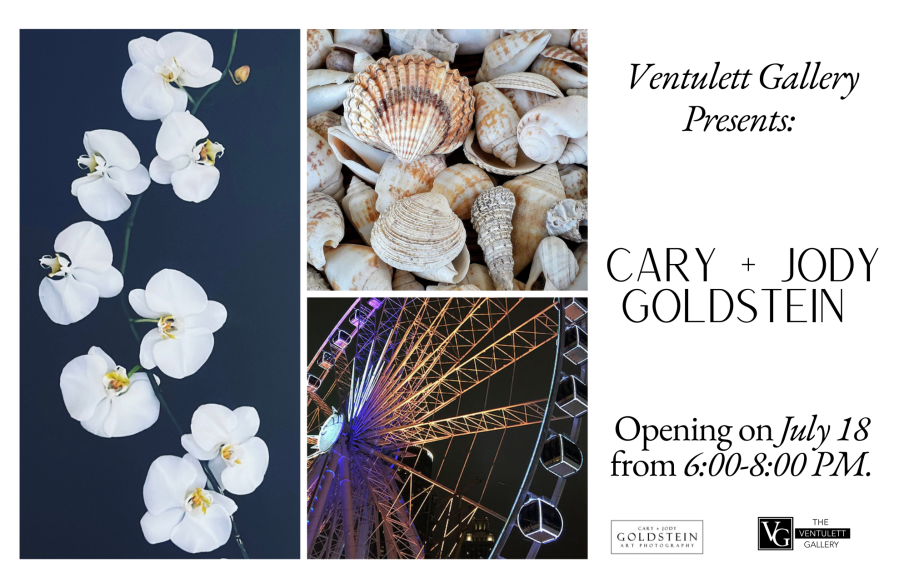 Welcome Reception: July 18
from 6:00-8:00 PM.
Cary + Jody Goldstein are collaborative photographers specializing in nature, landscape, abstract, and street photography. The couple has traveled across five continents pursuing that one, spectacular shot. Cary credits his background as an acclaimed dentist for his keen eye and attention to detail, and together, the couple shares a unique collaborative perspective on what it means to create great art. The FUJI Film GFX 50R 90 camera they use allows for breathtaking close-ups and the highest possible resolution files.
The Goldsteins have been taking photos together since their honeymoon in the mid-90s. They have captured some of the most incredible locations in the world; distinct moments of natural beauty and outstanding examples of man-made design. Whether you're looking for a calming ocean view, a captivating scene from one of the world's many cities, or a magnificent take on a simple flower, the Goldsteins have an extensive collection of images. All images can be customized into works of photographic art that fit your size and design requirements for projects both at home and in public spaces.

Each photograph is printed on the highest quality fine art paper or alternative substrate, resulting in images so vivid, you'll have to remind yourself you aren't gazing at the real thing. Goldstein Art Photography also offers exquisitely finished framed pieces that are delivered and ready to display.
The Goldstein's works will be on display from July 18-September 11.